Home
Welcome to the website of the Blueskin Resilient Communities Trust (BRCT).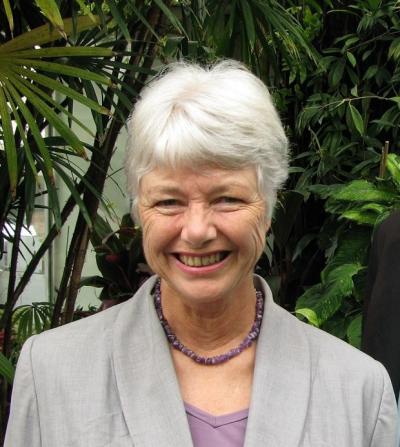 We are proud to have Jeanette Fitzsimons, CNZM as our patron.
We work on creating local climate solutions together. We work on projects to both reduce greenhouse gas emissions and projects to build resilience as we adapt to our changing climate. We work to build connections and climate action. Our company, Blueskin Energy Limited, works to establish local renewable generation embedded in the local grid. We want to make what is commonplace in other countries possible in New Zealand and help achieve 100% renewable electricity generation. Our Climate Safe House project is a about adapting to climate impacts.
BRCT is an IRD approved charitable trust formed in 2008 working in a planned and structured way.  We offer practical services, provide key support, have robust resources, lead innovative projects and provide expert advocacy. Check out our projects below and our success stories at the bottom of this page. 
We are proud to be a place based community group delivering benefit to Blueskin residents and working to increase community wellbeing. 

Our 2018-2019 workplan includes:
Increased commuity collaboration and partnerships for action
Emergency Response planning
Climate Safe Housing
Progressing the Mihiwaka Walking Track concept
Enabling work to address food poverty in the community 
Unlocking energy citizenship.
Community office
•    1121 Mt Cargill Rd, RD2 Waitati, Dunedin 9085
•    Telephone: 03 4822048
•    Email: office@brct.org.nz


Current Project News in 2018 - July/August
Blueskin Energy Network
The Blueskin Energy Network (BEN) is growing! As more residents experience the benefits of BEN, the word spreads and we are registering a higher rate of switching to greener, community-oriented, cheaper power and support for our local electricity. 
BEN has been established by Blueskin Energy Ltd (BEL) a charitable company owned by the Blueskin Resilient Communities Trust. Customers join BEN by signing up online.
Unlocking energy citizenship has been part of BRCT's mission since our establishment in 2008, and now we have been able to deliver a significant part of that puzzle. To achieve 100% renewable electricity generation by 2035 we are going to need to radically change our energy culture and enable the potential of technology, green investment, better regulation, and faciltate the rise of the prosumer.
Now, through BEN, local electricity generation can be shared to benefit others within the local network. That means you don't need to have solar panels or a small wind turbine to get the benefit from those renewable generation assets – you can buy the electricity from the neighbours who have these assets but can't or don't use all of the electricity they produce. That electricity can be supplied to those who join at a cheaper rate than normal. It's a system that will also provide feedback that can help to influence our behaviour. What's the best time to do the washing or charge the car? Small changes in our behaviour can easily reduce the need for the 20% of coal/gas generated electricity the country still relies upon. This is all possible by working with our partners P2power (service provider) and PowerNet (network owner). Together we can innovate and reduce how much people pay for their electricity (i.e. the total bill falls as people get credits from the savings of using greener energy or energy at times when supply costs are less).

 From the Office
BRCT made a lengthy submission on the Council's draft Long Term Plan in April and spoke on two occasions to it. While we had a lot to say about preparing for climate impacts in general, the main part of our submission was on Blueskin Bay. 
We do not want Blueskin Bay and all the settlements out here to simply become a commuter suburb of Dunedin, with residents dependent on high emission transport to get to work in town and then back to sleep. We want to develop opportunities for local employment (particularly in environmental and climate action) and to prepare and adapt to climate impacts.
We asked for resourcing to ensure scoping and vulnerability studies of our transport network and our waste water infrastructure could be completed, and we sought resourcing to develop climate safe housing so that we can maintain a vibrant and cohesive community rather than watch as residential zones descend into climate ghettos.
If you want to make a donation to assist our work follow the link or email BRCT at office@brct.org.nz, or Donate using internet banking via the website. Donations are tax deductible so please make sure we have your name and address and can thank you!
While we advocate for greater climate action and to build community resilience, we also walk the talk. To that end, we have been working on the Climate Safe House project intensively over the past month as we bring partners and sponsors on board. It is still hard, despite a new Government that is taking climate change seriously, to actually resource practical action and there is always the chance that our work will be stalled by lack of resource. But we keep pushing, as climate change really is our 'nuclear free moment' as the Prime Minister is quoted as saying. That means we must work together to create local and national climate solutions. The signs are good: the Productivity Commission has released a draft report in April on how New Zealand should transition to a low-emissions economy. "Major changes will be needed" Murray Sherwin, Chair of the Productivity Commission said. This is big picture stuff, ensuring the policy environment is right, helping the interim Climate Change Committee get started, and oiling the machinery of government so that everything moves in the right direction. As it says, "the strategy for New Zealand involves replacing fossil-fuels, where feasible, with clean electricity together with substantial land use change". There'll be support for large scale forestry and significant growth in horticulture. 
 We like to hear from you, particularly if you support our mahi (work). There are many ways to get involved, whether it is help with the preparation of submissions or demolition work on an unsafe house prior to the positioning of a climate safe housing, or something else entirely.
Adapting our society to our changing climate is too big a job for Government alone. It requires wide and rich community participation in developing solutions and we aim to ensure that residents have access to climate safe shelter as its gets wetter, windier and wilder and as existing services are put under increasing stress.
Our Successes in 2017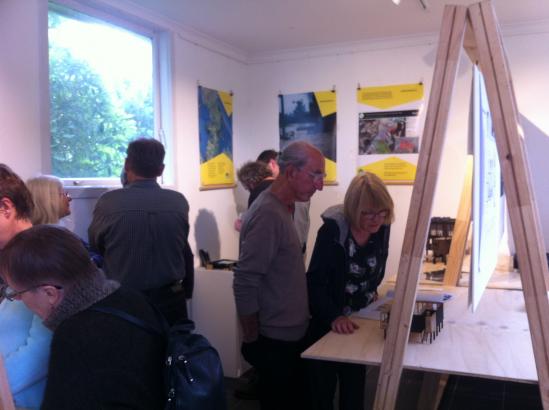 Putting Climate Safe Housing firmly on the agenda
2018 may well be the year New Zealand gets serious about adapting to our changing climate.
 Last year, and the start of this one, gave all of us plenty of opportunities to experience a future in which creeping sea level rise and extreme weather – from drought to flood to surprise storm surges – make day-to-day life more precarious and more expensive.
Last year's various high-level climate change reports also made us increasingly aware of the roadblocks to effective decision-making around climate adaptation (the Adapting to climate change in New Zealand: Stocktake report, from the Climate Change Adaptation Technical Working Group; the Coastal hazards and climate change guidance published by the Ministry for the Environment; and the Human health impacts of climate change for New Zealand report produced by Royal Society Te Apārangi are three examples).
In late 2017 we confirmed an agreement with the Deep South Science Challenge to run a community-led climate action event staged as three workshops over February and March 2018. Our challenge is more than just responding to sea-level rise in coastal New Zealand. Climate change will challenge the best efforts of Government, and community partnership and community leadership is required for our communities to thrive in a changing climate. We are using this event in early 2018 to research, design and construct a New Zealand community-led climate adaptation blueprint focused on climate safe housing.
If you are interested in helping out, making a donation or sponsoring some part of the project, please be in touch via the Trust office. Tel: 03 4822048 / email: office@brct.org.nz
Our Details
 Subscribe:


Send an email to office@brct.org.nz with 'subscribe' in the subject line.
 

Contact us:


By email: office@brct.org.nz, by phone: 03 4822 048, by snail mail: BRCT, 31 Hill Street, RD2, Waitati, 9085, or come visit us in our offices at the old dental surgery, at Waitati School.
 Donate to us:


We currently rely on donations and grants to provide services to the community, as we work to build a social business. 
Donations are essential to help us continue with our work and are tax-deductable.  Our account is: 389008 0472900 00
See our donate page for details on how else you can donate. 
We have many people and businesses to thank for supporting BRCT so far (see our supporters page).