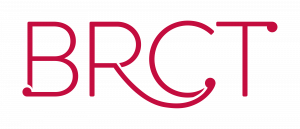 Our Operations
On the ground we have two members of staff and three contractors:
Scott Willis (Manager)
I moved from academic world to practical action in 2008, as a founding member of the Blueskin Resilient Communities Trust. That same year I became its manager. Over the past 11 years I have had to navigate the challenges of establishing and maintaining our small charitable NGO working to create local climate solutions in a sea of complacency (although positive change is now in the air). From late 2009 my main work was project management of Blueskin Energy Ltd (BEL). In late 2017 BEL, working with P2Power launched the Blueskin Energy Network – a local smart grid. However as Trust Manager I oversee all projects and activities and I am passionate about community, collaborative effort and confronting the great challenge of climate change. I juggle many responsibilities on tight resources to maintain a strongoperational team and deliver BRCT objectives. I am also Chair of the Energy Committee at the Otago Chamber of Commerce and serve as a Trustee on the Cosy Homes Charitable Trust.
Camilla Cox (Policy)
Camilla Cox is a policy analyst and systems auditor with particular expertise in strategic planning and risk management. She started her working career at the Parliamentary Commissioner for the Environment and subsequently moved to the Ministry of Fisheries, working on establishing its marine biosecurity capability and developing the risk management framework for marine biosecurity, the marine biosecurity strategy and, later, the New Zealand Biosecurity Strategy. Camilla has worked part time since 2014 as a quality systems auditor as well as recently ending a term at the DCC which focussed on implementing the Dunedin Energy Plan. She is a volunteer member of the BRCT team. 
Katharina Achterberg (Contractor – Cosy Homes programme)
Kat moved to Dunedin from Germany in 2014, where she worked as a freelance translator specialising in law and engineering. Her BSc (Hons) in Environmental Studies and a Diploma in Environmental Policy have provided her with a wide overview of the environmental science and the challenges and opportunities of community and NGO work. She was Projects Coordinator for BRCT for several years and now works on contract for BRCT.
Michael Gaffney (Home Performance Advisor – Cosy Homes programme)
Michaelʻs background is in research and education. His interest in home performance came through his involvement with the North East Valley Community Development Project where ongoing community consultation showed that cold and damp homes was as the biggest community concern raised by residents. His work with the valley playgroup reinforced the impact of poor housing on the health of children. In 2015 he joined the College of Education at the University of Otago, where he is teaching in the early childhood programme.
Virgina Driver (Home Performance Advisor – Cosy Homes programme)