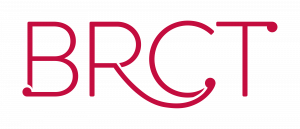 Our Team
Scott Willis (Manager)
I moved from academic world to practical action in 2008, as a founding member of the Blueskin Resilient Communities Trust. That same year I became its manager. Over the past 11 years I have had to navigate the challenges of establishing and maintaining our small charitable NGO working to create local climate solutions in a sea of complacency (although positive change is now in the air). From late 2009 my main work was project management of Blueskin Energy Ltd (BEL). In late 2017 BEL, working with P2Power launched the Blueskin Energy Network – a local smart grid. However as Trust Manager I oversee all projects and activities and I am passionate about community, collaborative effort and confronting the great challenge of climate change. I juggle many responsibilities on tight resources to maintain a strongoperational team and deliver BRCT objectives. I am also Chair of the Energy Committee at the Otago Chamber of Commerce and serve as a Trustee on the Cosy Homes Charitable Trust.



Camilla Cox (Policy)
Camilla Cox is a policy analyst and systems auditor with particular expertise in strategic planning and risk management. She started her working career at the Parliamentary Commissioner for the Environment and subsequently moved to the Ministry of Fisheries, working on establishing its marine biosecurity capability and developing the risk management framework for marine biosecurity, the marine biosecurity strategy and, later, the New Zealand Biosecurity Strategy. Camilla has worked part time since 2014 as a quality systems auditor as well as recently ending a term at the DCC which focussed on implementing the Dunedin Energy Plan. She is a volunteer member of the BRCT team.



Tess Ruston (Community Worker)
Originally from the UK, Tess moved to Waitati in June 2019. Tess has worked in legal and charity sector roles for the duration of her career including Friends of the Earth and Action Aid. With a law degree and masters in International law and Human Rights, Tess is highly committed to addressing complex social issues and involving others in doing so. Before joining BRCT, Tess worked as an Involvement Facilitator for a partnership in Bristol, seeking to bring about long term system change to services that help vulnerable members of society.



Renee Gordon (Project Manager – CSH)
Having travelled extensively Renee moved from Sydney to Dunedin 11 years ago and loves her home in Sawyers Bay where she lives with her two young children. With a degree in Marine Science, and training in Biology, Conservation & Land Management and Lab Technology, coastal ecological restoration and coastal management has been the main emphasis of her environmental work. She also has a background in Real Estate and until recently worked as Manager of Examinations at the University of Otago. Preparing and protecting her family and community from the negative impacts of a depleted natural environment and predicted climate change is essential and she is very excited to be back working to this end as Climate Safe House Project Manager.



Virgina Driver (Home Performance Advisor – Cosy Homes programme)